Used BMWs for sale
Looking to buy or sell your new or used BMW? Then welcome to AnyM.
We are a BMW dedicated classified advertising service and our aim is simple, to offer a central repository for all the new and used BMWs for sale in the UK and Ireland.
Want to see what we've got? Then click here to view our current listings – or you can search for the BMW you're looking for by clicking the series' below:
BMW 1 Series E87, E81, E82, E88, F20, F21
BMW 3 Series E21, E30, E36, E46, E90, E91, E92, E93, F30, F31, F34
BMW 5 Series E12, E28, E34, E39, E60, E61, F07, F10, F11
BMW 6 Series E24, E63, E64, F06, F12, F13
BMW 7 Series E23, E32, E38, E65, E66, F01, F02
BMW X1 E84
BMW X3 E83, F25
BMW X5 E53, E70
BMW X6 E71
BMW X Series (all) E84, E83, F25, E53, E70, E71
BMW Z1 E30
BMW Z3 E36/7, E36/8
BMW Z4 E85, E86, E89
BMW Z8 E52
BMW Z Series (all) E30, E36/7, E36/8, E85, E86, E89, E52
BMW M Cars E26 M1, E82 1M, E30 M3, E36 M3, E46 M3, E90 M3, E92 M3, E93 M3, E28 M5, E34 M5, E39 M5, E60 M5, E61 M3, F10 M5, F11 M5, E24 M6, E63 M6, E63 M6, E64 M6, F12 M6, F13 M6, E36/7 Z3M, E36/8 Z3M, E85 Z4M, E86 Z4M, E70 X5M, E71 X6M
BMW Classics Isetta, 1502-2002tii, 1500-2000CS, 2.5CS-3.0CSL, V8, 2500-3.3Li, Veteranen
Recognised Tuners AC Schnitzer, Alpina, Hartge, Autovogue
Recent Adverts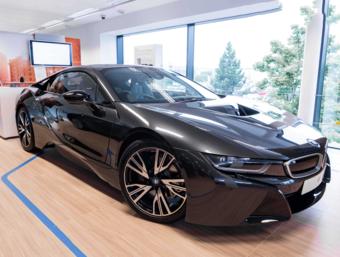 Brand New Metallic Sophisto Grey with Frozen Grey Accent, Full Amido Black Spheric Perforated Leather, £13,000 Deposit Contribution, Finance...
£110,054 4 miles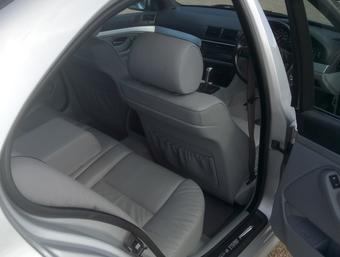 BMW 5 Series 520i SE Auto (2002)
Silver, Full Grey Leather, Split Rim Alloys, FSH
£1,750 140,098 miles